Brief:Explore the role of graphic communication design in global health messages and how it is used to persuade, inform and empower.
By w
orking with Ogilvy Healthworld on how to communicate complex information and evidence from drug clinical trials to the public, research participants, healthcare professionals, and academics. The purpose is to provide background of the trial, its processes, study population, trial medicine used, side effects, and overall results.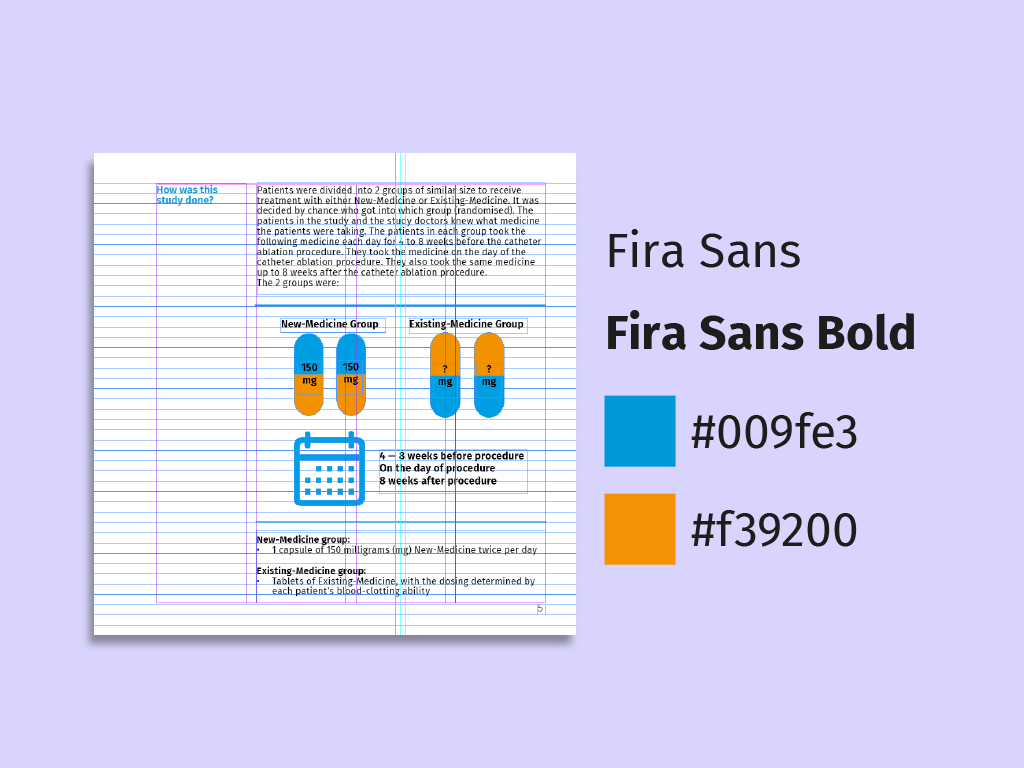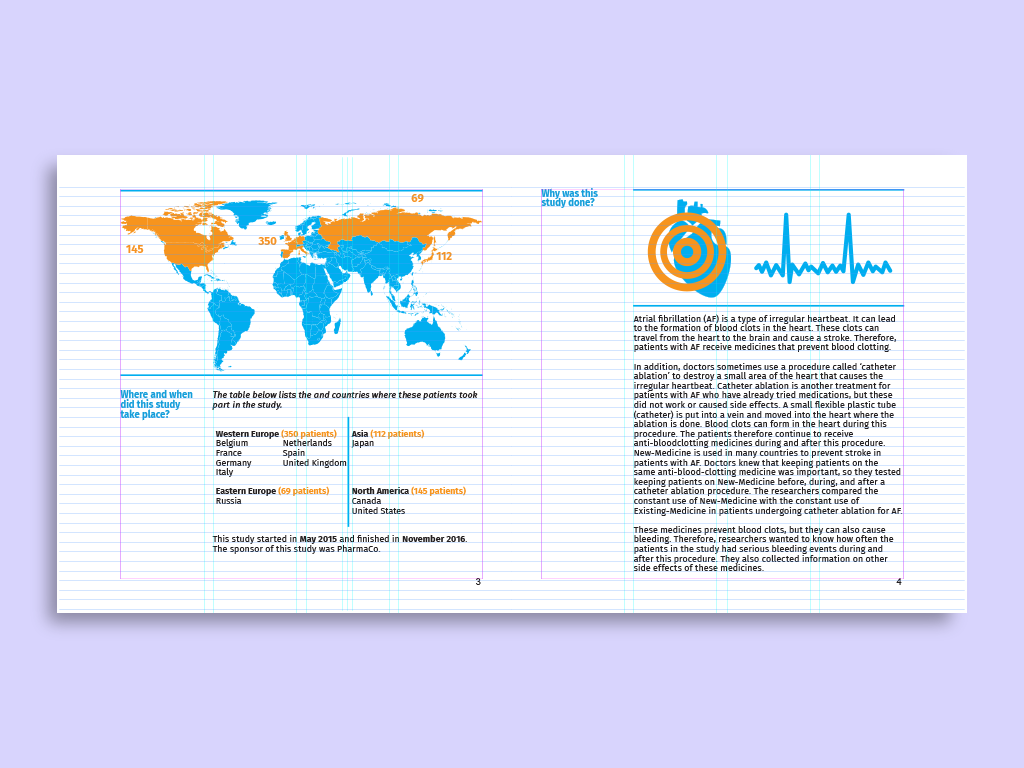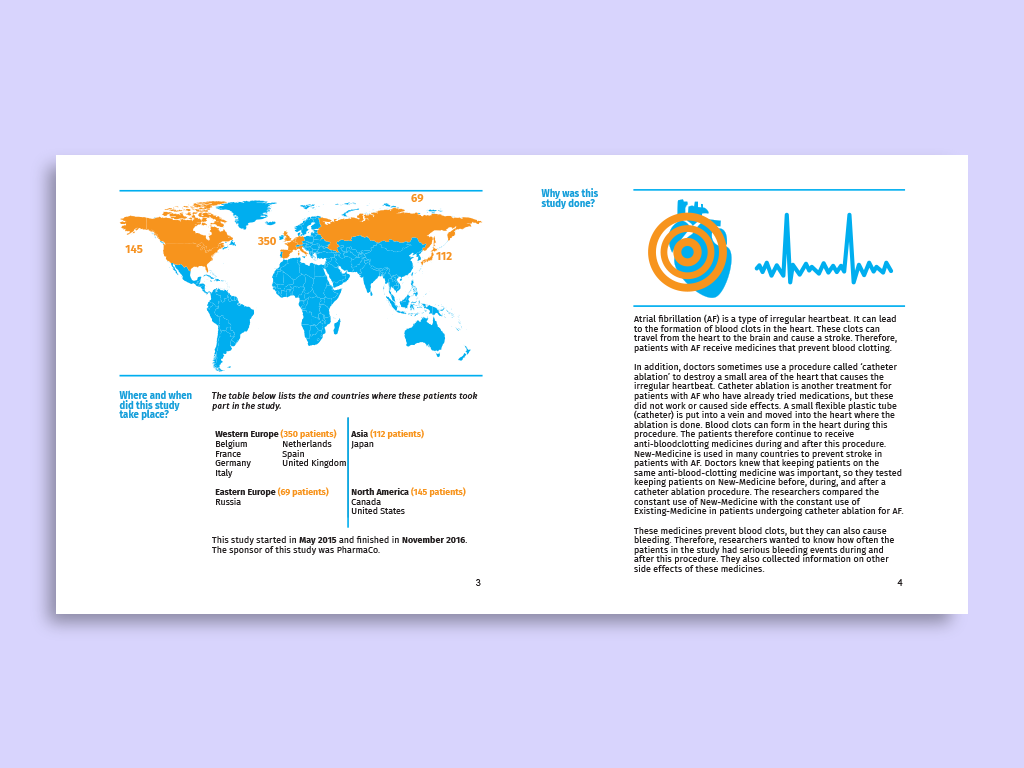 The titles are placed within the left column to make each section easily located throughout the publication. The height of the publication is relatively short to pace text and image for an easy reading experience.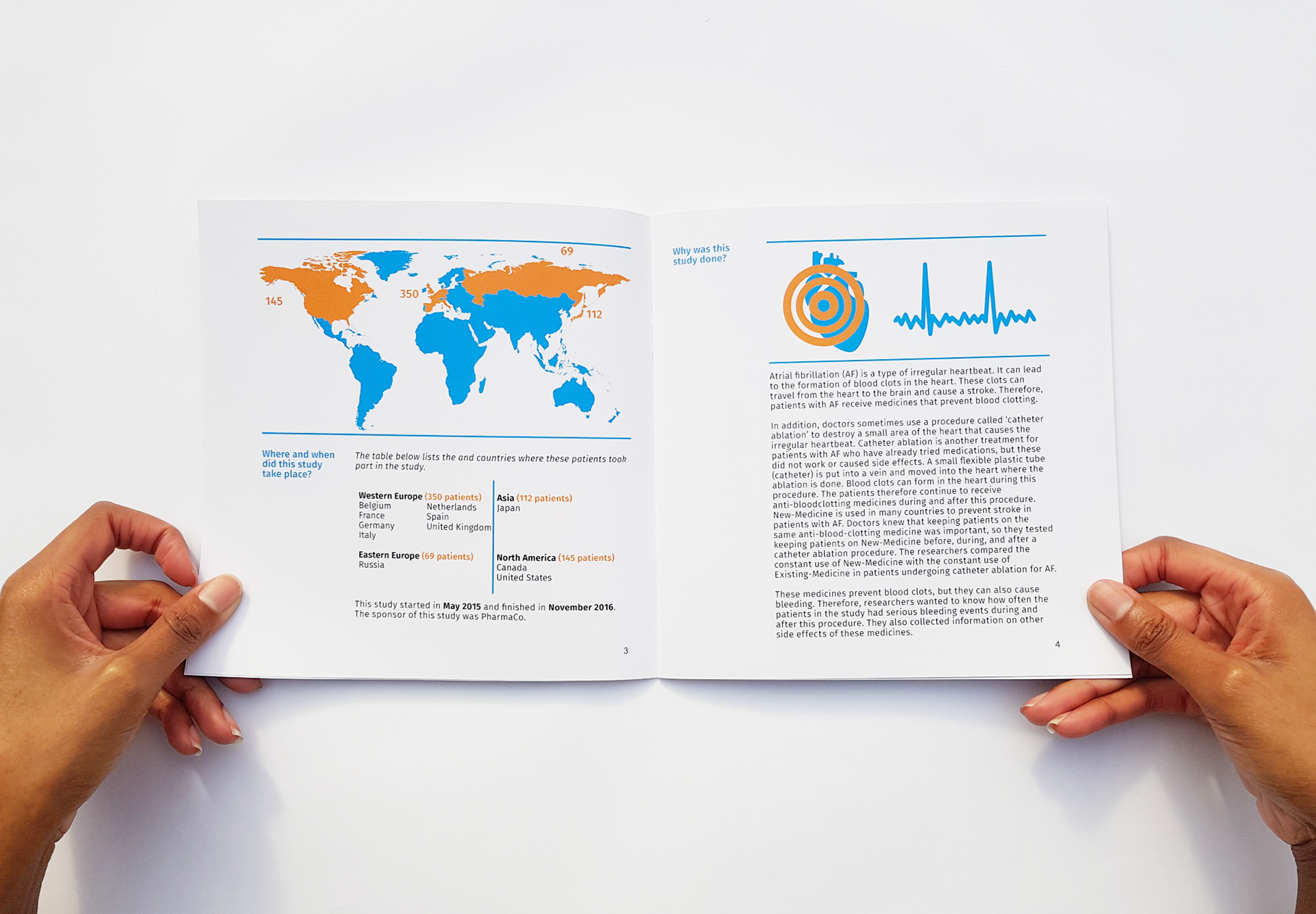 The vector illustrations I designed to be familiar and simple, conforming to existing iconography which can be found in public places. Any medical symbols are simplified versions of their anatomical imagery and rely on little to no medical knowledge to be understood.
The publication is designed to pace dense information, using a systematic layout. Its iconography establishes an adaptive visual language that can be applied to other lay summaries. With this, I tackle universally understood imagery aimed to educate and familiarise.

​​​​​​​