A collaborative solution which explores the ethics and values of the university. 
Within a team of other design practitioners in ceramics, architecture, and product design, I was responsible for the graphic language and illustration.
We tackled the communication of reducing plastic waste in the university and which can be applied to other institutions.
Outcomes: 2 x A3 Posters, an A5 leaflet, and two animated Gifs
.
The visual language incorporates hand drawn patterns and bold colours for an eye-catching poster. I hand drew the title to match the illustrative nature of the rest of the poster.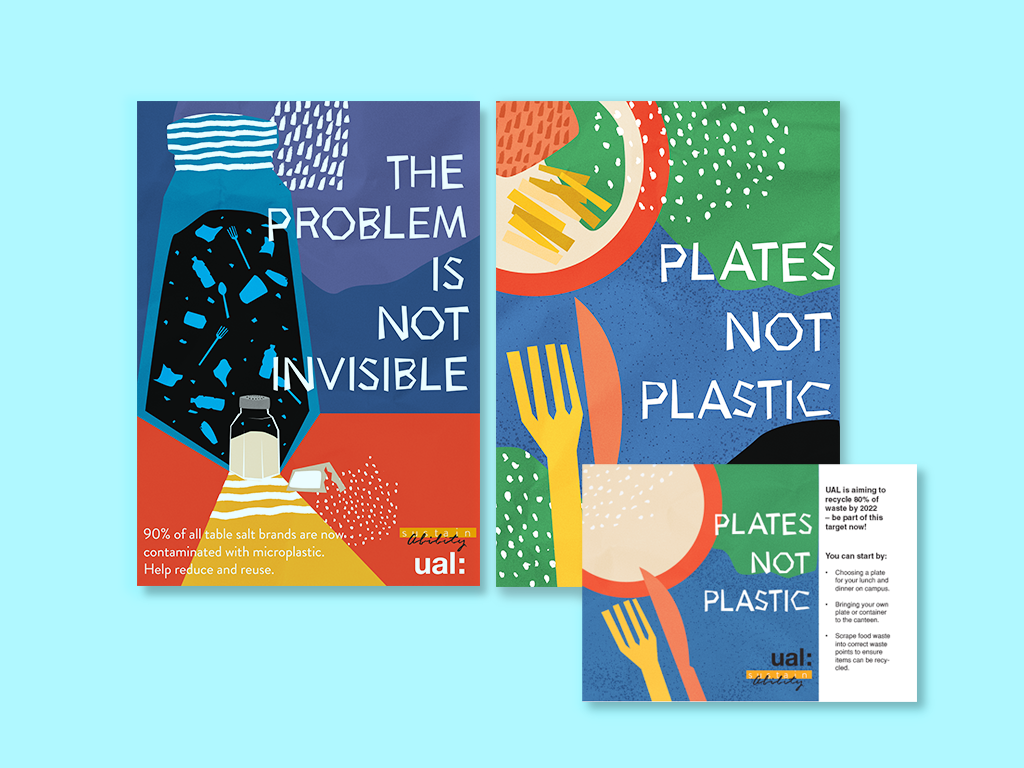 The leaflet that is distributed across the campus to inform of the effects of plastic waste and how the university aims to reduce it.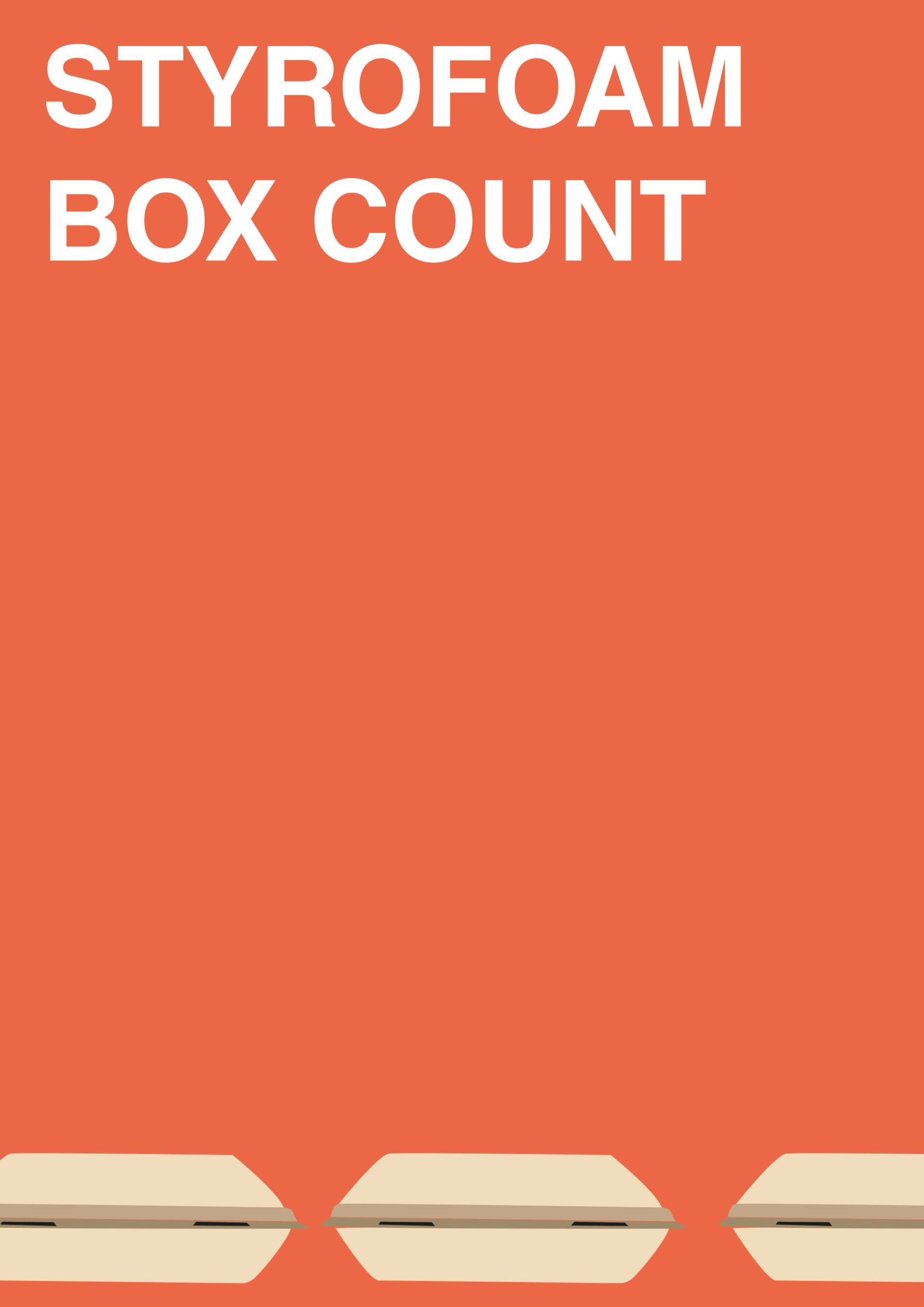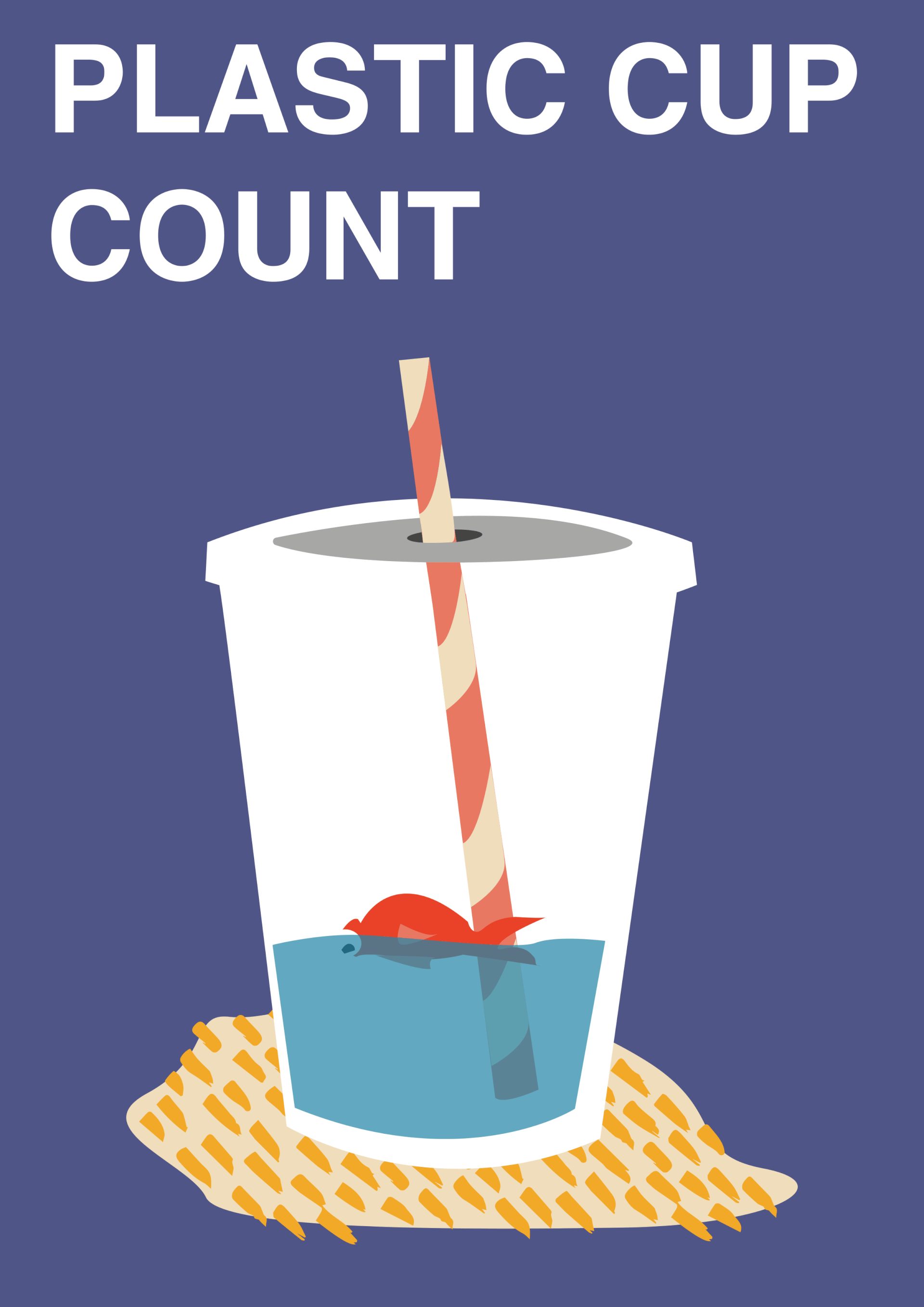 Animated Gifs showing the plastic count used in the canteen. I chose an angular, paper-cut style of illustration to push home the handson approach students should take to reducing plastic waste. 
My proposal has been a set of fresh, colourful illustrations to appeal to students of the canteen's food and environmentally friendly guidelines. The undertone of the project has been the integration of education to showcase the institution is informed of plastic pollution and its position to reduce plastic consumption.

​​​​​​​