Brief: To transform the digital communication strategy of a brand with 
a negligible digital existence that could be significantly bolstered or strengthened
​​​​​​​.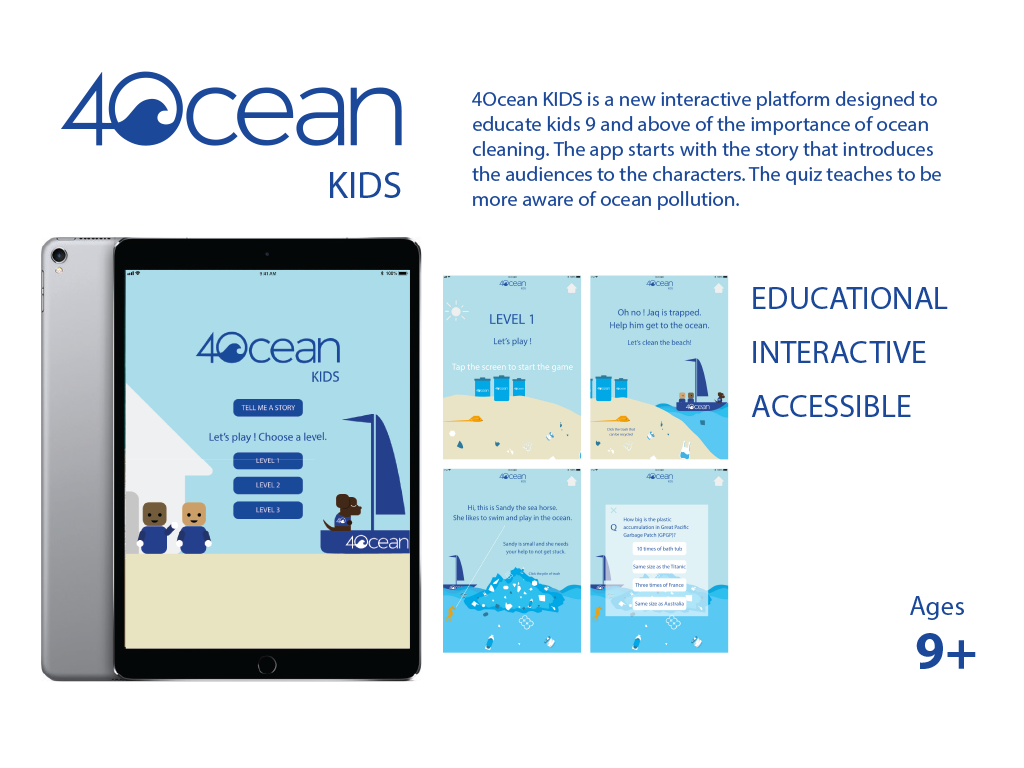 This was a collaboration with Maya Kubota. Together we have re-branded 4Ocean and propose a kid friendly gaming app to extend the current interactive audience to children. I was responsible for the illustration, animations and level design for the game. 
A video mock up of the app in use.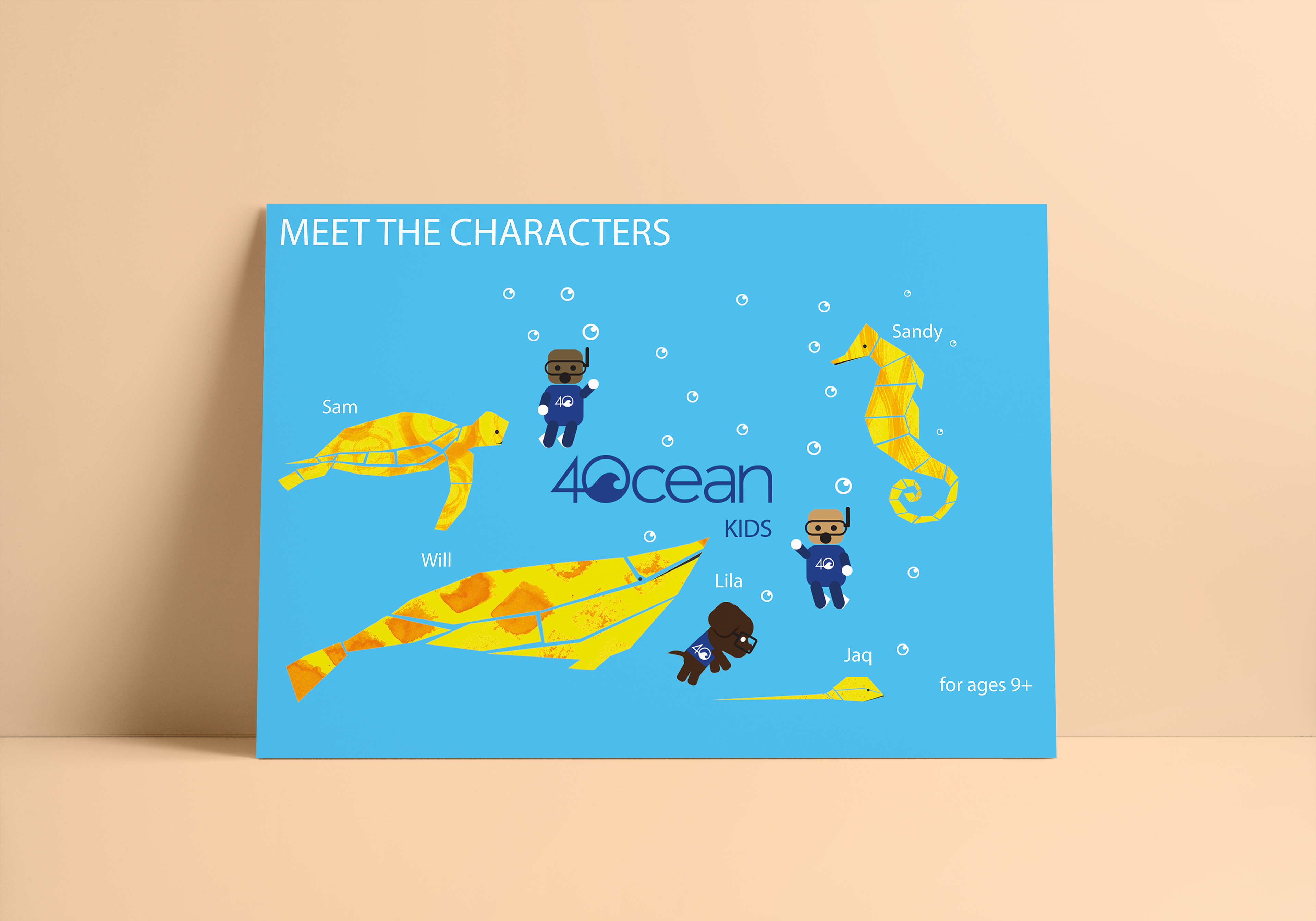 A poster I made which displays all the characters featured in the game. It was important to understand 4Ocean's existing brand characteristics and values as simple, family friendly, and limited in colour palette.
The character designs were inspired by animals found in recently documented cases of sea life harmed by plastic pollution. The geometric style of illustration reinforces the handmade feel and emphasise the need for hands-on action. 
An animated promotional video for the 4Ocean Kids app.
A big takeaway from this brief is the combination of skills across multiple design platforms like Adobe Illustrator, After Effects, and XD. From user interface design to illustration and animation, I demonstrate the importance of engaging experiences for users and the various ways of displaying information to a new audience.